Welcome to the second part of my series on local/ exact match domains. Last time, we covered why you needed them, today we're going to take the why and move into the how – how you find the ones you need and then how you can go about getting them. Some of it might seem obvious, but I'm going to share a couple of ways that you can find and acquire them en-masse.
What Domains Should You Get?
It's all well and good knowing that you need to get the domains associated with your locations and also that it can't hurt to have the ones associated with your target keywords if they're available, but how do you know if they're worth having? Keyword research, of course.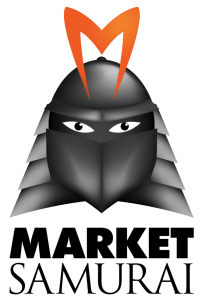 When it comes to large-scale keyword research and domain hunting, Market Samurai (aff) is my go-to tool. The domain-finding module is only available in the paid version, but there's a free trial available.
First, we want to protect against brandjacking – this is especially important if you're a well-known brand or company with a lot of locations. You might need to convince the higher-ups about the risks, so my suggestion is that you do some research on the search volumes and traffic that are out there for your brand and location terms – the thought of losing that will usually convince managers to do what you tell them.
Either using Market Samurai or your other preferred keyword research tool, run a search for your brand and the town or city your location is in, for example Roast Chicken Colchester. If there's any search volume at all – or even if there isn't – a case can be made for you owning those domains.
There are probably a lot of permutations of these terms out there, so it's worth taking the time to investigate them properly. If you're using Market Samurai, pop your target keyword into the box and click Generate Keywords before you set it loose on the analysis, although if you're using the free Google AdWords keyword tool, you can get alternative terms too.
From here, export it to Excel, delete the irrelevant terms and we're ready to domain hunt.
Finding The Domains
If you've done this right, you've probably got quite a big spreadsheet. Sure, you could go to 123-reg and check every domain in your list, but that could take a while. Without meaning to sound like I'm trying to sell you Market Samurai (OK, I kind of am – hosting's not free, you know!), it's what I use when I need to do a large-scale domain hunt. There are probably hundreds of other ways of doing it, but this is my process.
Take your list of chosen keywords – you might want to segregate the project's tabs by location or keyword group to make it all a bit more manageable – go to the domains tab and set the tool running. The screenshot below is of my preferred settings, but feel free to use your own TLD's.
And there you go, a nice list of possible domain names. Depending on how well it's working with the latest update (MS updates a lot), you might need to click Check Availability for them, but it's still a hell of a lot quicker than using your domain registrar.
Final Steps
Now you've got your list of possible domains, it's back to the spreadsheet export. This is the only single time I will ever advocate paying attention to a keyword density metric – sort them by the density factor. I would say you go after the ones with 100% density and also look into whether you can justify some of the less dense domains too, just to completely cover your back. Depending on how much or how little buy-in you've got from management, you might want to combine your spreadsheets to show search volumes, traffic you're getting from them (you'll get that from your analytics package), current rankings and the domains that we just found.
Hopefully they'll go for it. If not, tell me what domains they passed on and I'll buy them and fill them with AdSense high quality content. I could do with the money adding more value to the web.
You can buy them straight from Market Samurai, thanks to its integration with Domainface, but you might prefer to go through your regular domain supplier.
OK, Now What?
So you've got all your relevant local domains now. Brilliant, you're now safe from brandjacking (well, safer, at least), but what can you do with them? Loads of things.
You might just prefer to not do anything with them, of course. It might make sense, and that's the path of least resistance. Or you could set them to 301 redirect to each store or venue's location page and get the stores to use the domain in their local marketing as the URL might be easier to remember, depending on how your main site's URL's look. You could set up landing pages, the possibilities are endless.
The Wrap Up
I hope these posts helped. Any questions or other ideas for what you can do with these domains, sound off in the comments.